They say that those who can't do, teach – and I've always thought that if being a writer doesn't pan out, being a college professor sounds pretty good. Flexible hours, you deal with your students directly instead of having to put up with their parents, and you still get longer holidays.
I mean, what's not to love — you know, aside from the ass-kissing, publish-or-perish mentality, and the politics that go hand-in-hand with higher education?
No, but seriously, these 11 college professors totally confirm my assumption that their jobs are awesome more often than not, and that the profession attracts the best sort of people.
#1. It's best not to ask too many questions.
#2. It's cool.
#3. Yo.
#4. Even if he's not in, he's in…poster-style.
#5. And possibly hungover.
#6. You've got to meet kids on their level.
#7. Buckle up, because this ain't high school.
#8. Email is hard, yo.
#9. This made me lol.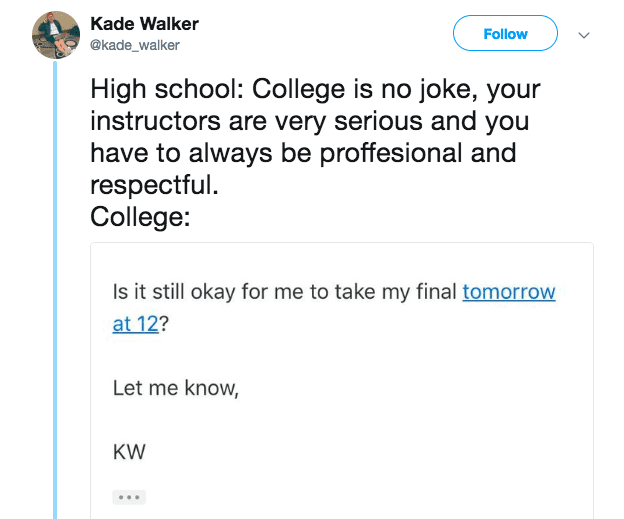 #10. He's just trying to connect.
#11. Critique's still valid, tho.
I'm off to apply to grad school!
---