Sleep is at a premium and while the kids are napping, I've got work to do, so I've had less and less time on my hands to relax with an awesome novel. I was an avid reader as a child – like, in the summer I would lay in my bedroom and read multiple books a day – but by the time college hit with all of its required reading, books for pleasure became a rarer thing. I got back into it in my twenties, but since I had kids, well…yeah.
These 15 tweets are still legit funny, so if you've ever been a reader, I know they're going to get you to laugh too!
#15. It does if you're doing it right.
#14. Sadly.
#13. The important things.
#12. Oh well, you'll just have to go back and buy more books.
#11. Especially the bird part.
#10. The night would be so much better if you did.
#9. Current mood.
#8. This took a lot of time and I love it.

#7. It'll always be a no.
#6. So many goals in one photo.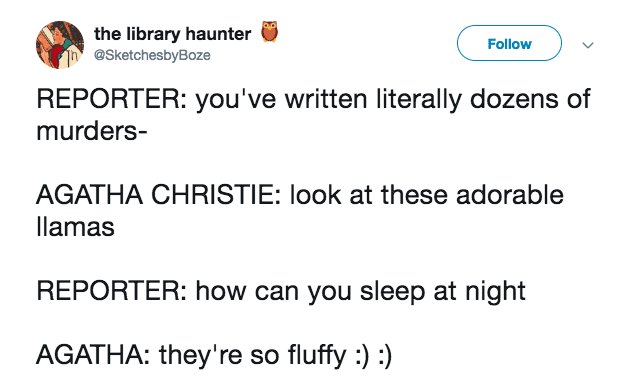 #5. Yes.
#4. They teach that in librarian school, I'm pretty sure.
#3. What nerds tell themselves on Wednesday afternoons.
#2. Most honest blurb ever.
#1. 100% just as good.
Thanks for scrolling, and happy reading the next time you dive into a quality book!
---