Humans are incredibly empathetic creatures. We have the ability to understand the emotional state of others. We can (with practice) discern what someone is feeling, whether they're a person or an animal, and children even extend this to their toys and dolls. And if you think they're alone, well, check out the 12 stories below.
They prove, without a doubt, that people can see human traits in objects that aren't human – or alive – at all.
#12. We should let them use their power for good.
#11. Someone has to love them.
#10. Never tip your soft-hearted hand, kid.
#9. Everyone needs someone to love them.
#8. He put it on his lap. OMG.
#7. So many good men out there.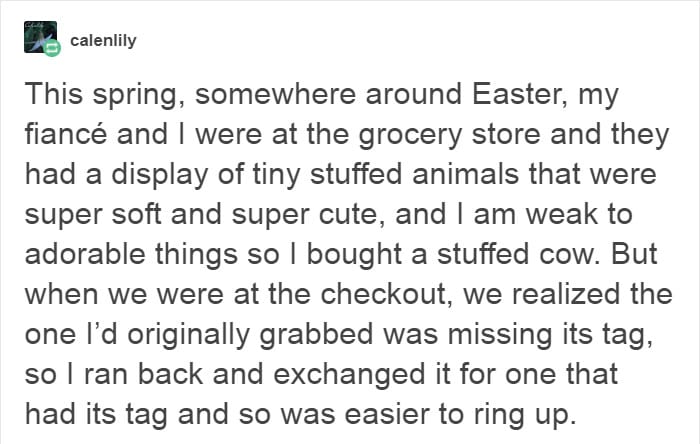 #6. Savior complex achieved.
#5. Too many kids raised on Toy Story. That's what it is.
#4. Marry that man!
#3. I'm not alone in talking to random objects. Yay!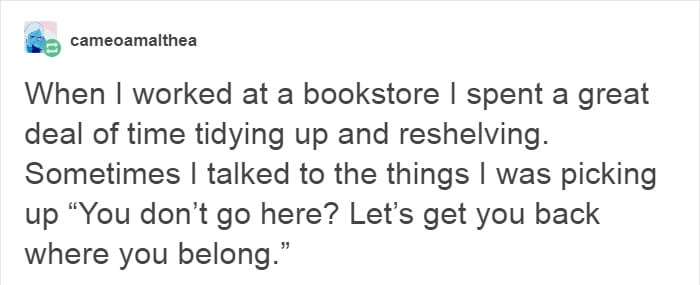 #2. I'm sure it understood.
#1. Some people are monsters.
I wonder if these stories will one day charm our robot overlords. I guess we can hope!
---