If you're looking for some free legal advice, this is a good place to start. It's unfortunate that so many people don't know their rights in a sticky situation, but that can often make the difference in your case.
A Tumblr user who happens to be married to an ex-cop offered these words of advice.
And other people weighed in with their own words of wisdom.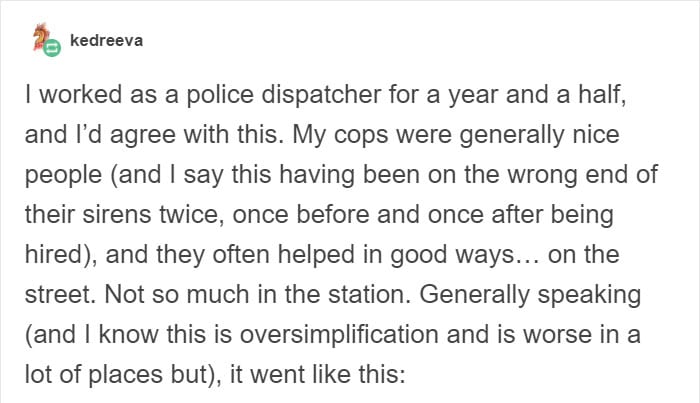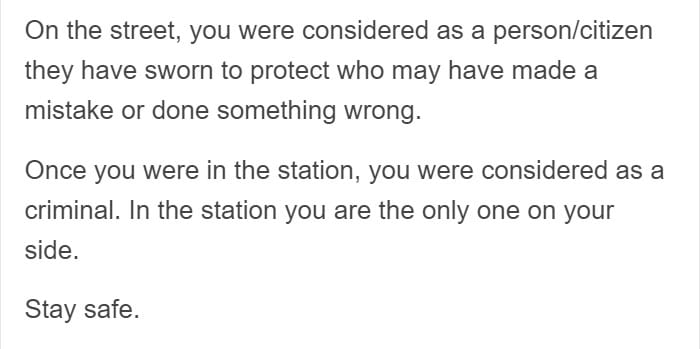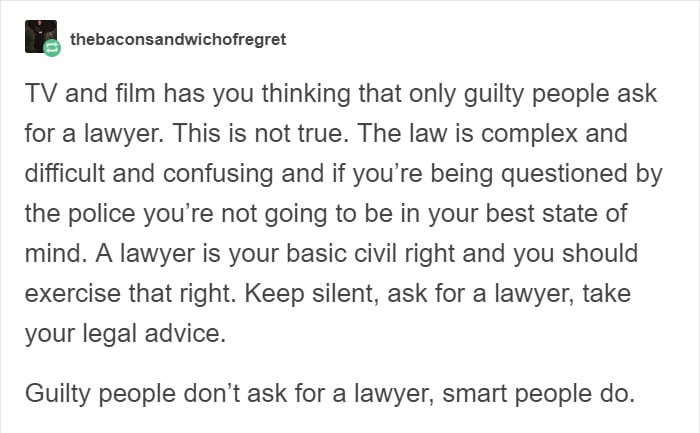 And the advice kept coming.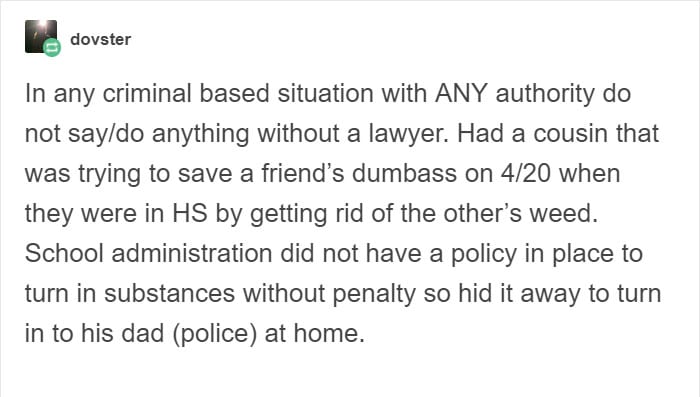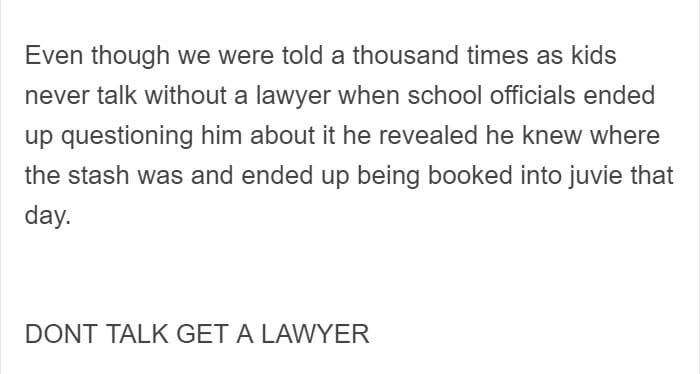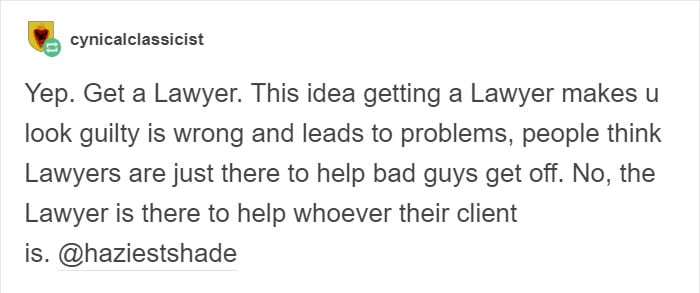 Hopefully, you'll never even have to consider these scenarios, but it's probably a good idea to look into this kind of information just in case.
---