"Invisible Poverty" is a term that many people don't even know exists, but it actually describes a very real problem faced by a surprisingly large number of Americans. Unfortunately, it falls through the cracks of our awareness and understanding because it's so tricky to explain to those who haven't experienced it firsthand.
A Tumblr user wrote an important post about their conversation with a wealthy friend concerning how hard it is to escape poverty and why it goes so unnoticed by so many.
The post is lengthy, but read the whole thing and pay attention, because the words are powerful.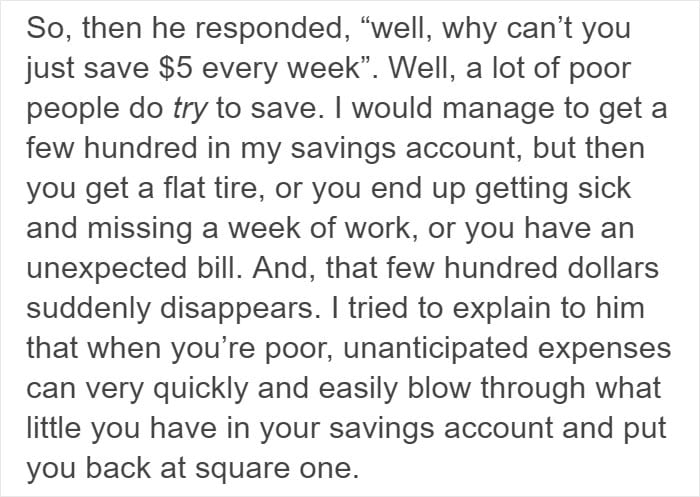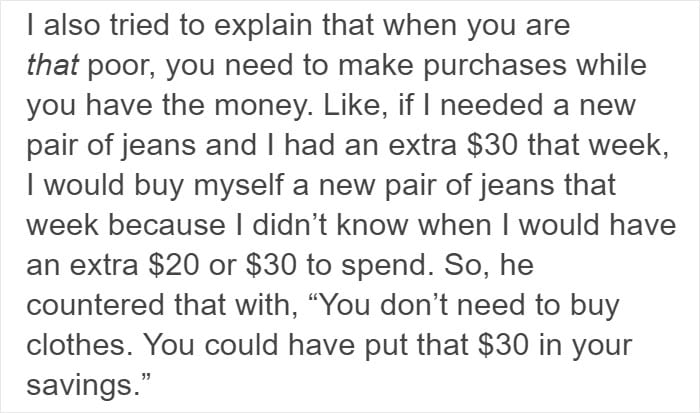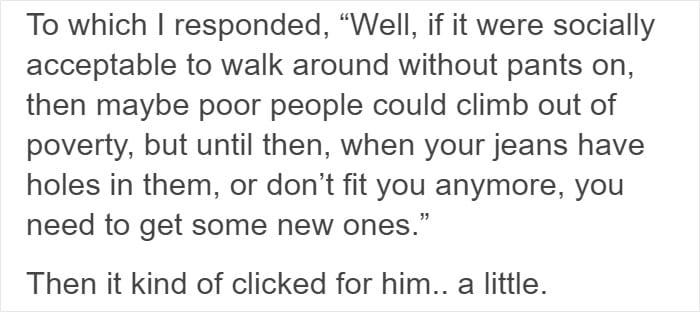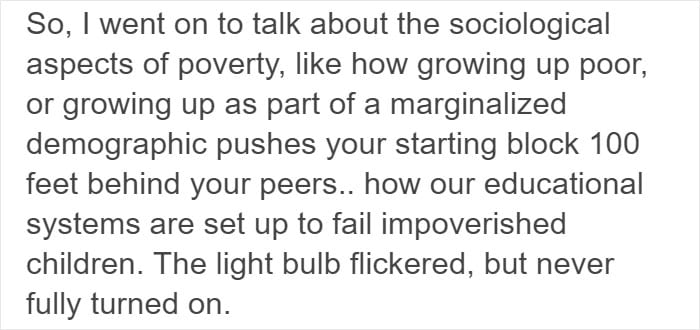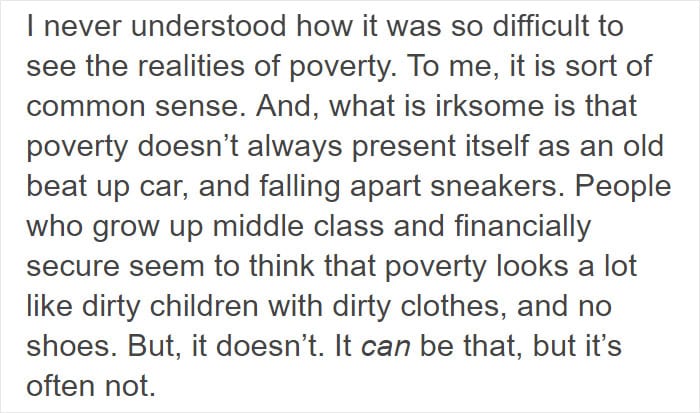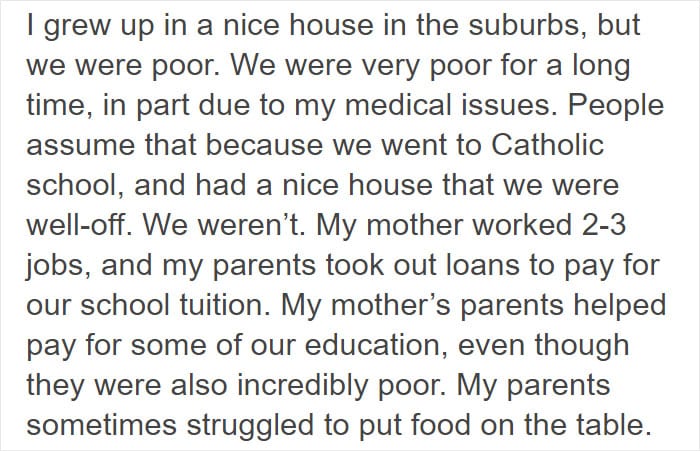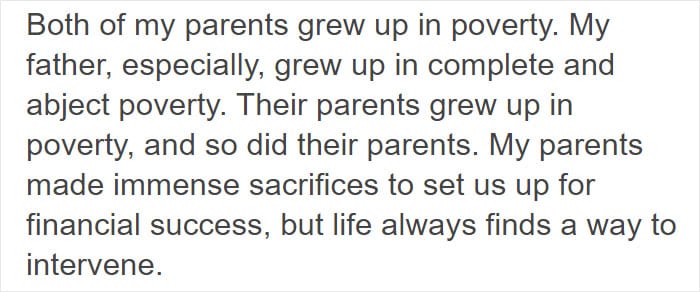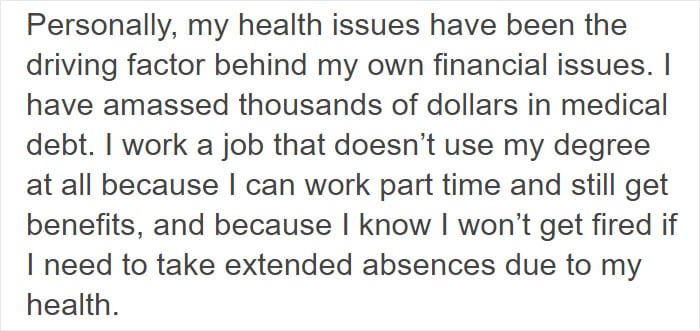 People were moved by the Tumblr post and weighed in with their own thoughts on the subject.
Being poor now just leads to being more poor later. Can't pay to clean your teeth? Next year, pay for a root canal. Can't pay for a new mattress? Next year, pay for back surgery. Can't pay to get that lump checked out? Next year, pay for stage 3 cancer. Poverty charges interest.

— Tay Zonday (@TayZonday) July 19, 2018
However "Invisible Poverty" is defined, there's no doubt that many, many Americans have struggled and continue to struggle with it day in and day out.
Share your own experiences in the comments below.
---