Figuring out what's going to go viral is a seemingly impossible task. The ways in which an idea/theme/meme somehow manages to captivate the internet is a mystery to most us. Take, for instance, the latest trend of moth memes. Why in the world did it get so popular? There's simply no telling.
It all started with this Reddit post:
Seems innocent enough, right? Probably something people would casually scroll by and not think twice about. But then someone responded.
And for some strange reason, people were inspired by this, and now the moth/lamp memes are EVERYWHERE. Here is a shining example.
You might say that people "saw the light" (c'mon, good one, right?).
And they just keep coming.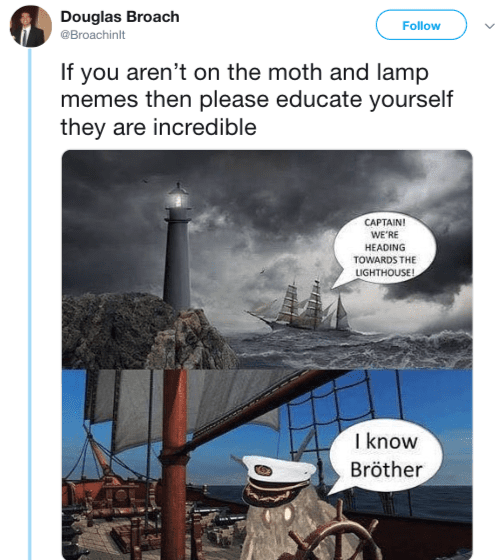 Why are people so obsessed with the moth memes? We really don't know – it's just one of those inexplicable viral trends that just happens sometimes.
Wow, that's a lot to take in. Let's see how long this particular trend lasts before something even weirder takes over.
---