Target's the best, isn't it? The organized shelves, $1 aisles, bright red scheme…it's a shopper's paradise!
But there is one thing you should never do when you go to Target: wear a red top. These 15 people know exactly what I mean.
#15. You know it's bad when the employees mistake you for one of their own.
#14. It's a rough day when you get yelled at in a place where you don't even work.

#13. Red AND khaki? You'd better just go home and change.

#12. Were those hangers for him, or was he re-stocking them?
#11. Maybe just see where this new career path takes you!

#10. Lesson learned.
#9. Don't expect blissed-out shoppers to pay attention to details.

#8. That face says it all.

#7. This probably happens often enough that the managers get training on how to handle it.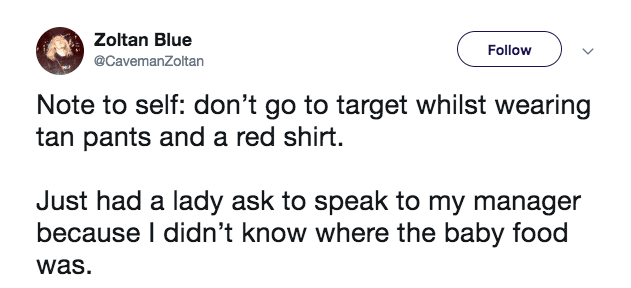 #6. That's a full service customer right there.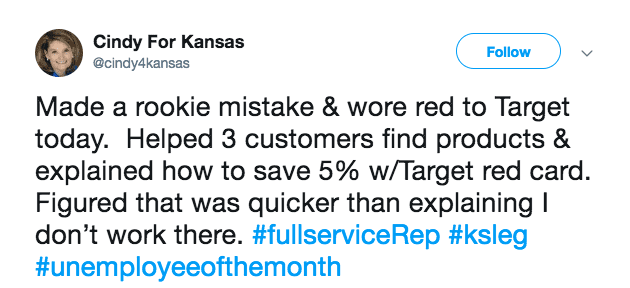 #5. To be fair, that's pretty hard question. How about I point you toward the milk?

#4. On Black Friday? May God have mercy on your soul.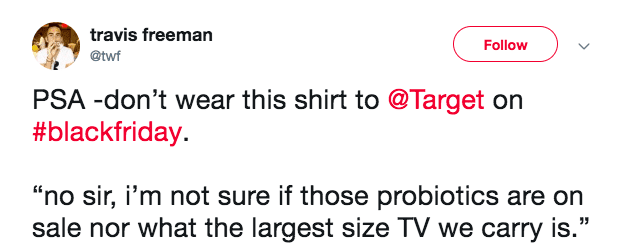 #3. Girl, you can't hide behind those sunglasses.

#2. Embrace it…and hope you don't piss anyone off.
#1. I mean, he hardly looks old enough to have a job.

All things considered, I'm sure they'll be back.
---