Have you ever "paid-it-forward?" For those who may not know, paying it forward is the idea of doing something nice for someone, and then asking them to return the favor by doing something nice for someone else. There's something truly beautiful about bringing a smile to a stranger's face through an unexpected act of kindness.
With that in mind, one woman decided to attempt a little social experiment.
<Eats popcorn> Read on…
Looks like paying-it-forward is, indeed, contagious. Are you smiling yet?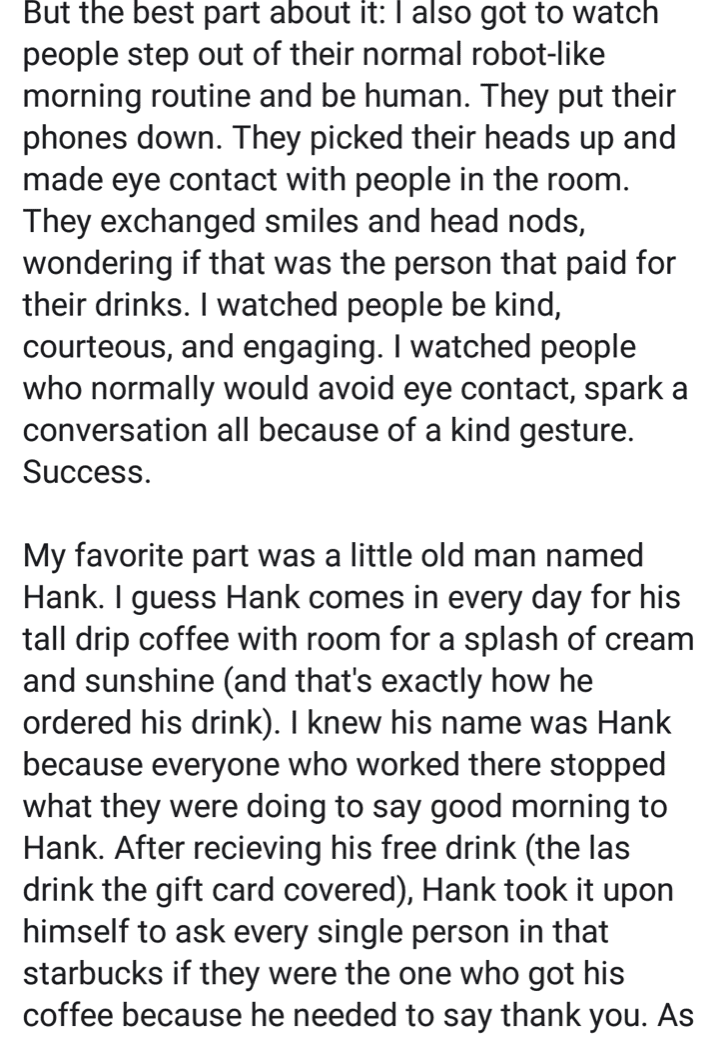 Smiling now? I thought so. Think about this the next time you're in line at Starbucks, the grocery store, or even a drive-thru, consider treating a stranger to a smile and pay-it-forward. It's the gift that keeps on giving.
---